---
Our Roundups
Curated weekly updates on local topics.
Get the roundups by email Read all our stories
---
Speaking Municipally
A weekly podcast on municipal affairs. New episodes every Friday.
Subscribe to Speaking Municipally
---
Taproot Edmonton Presents
Audio stories to help Edmontonians understand their community better.
Subscribe to Taproot Edmonton Presents
---
Support our work
We think a membership-supported model is better for the kind of journalism we produce than an advertising-supported model, which tends to create incentives for page views at all costs. Taproot Edmonton members make it possible to put more curiosity-driven local stories into the world. Join now to help make a difference.
Need more information? Contact us.
---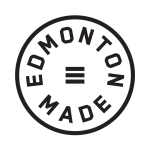 Taproot is proudly made in Edmonton, Alberta, Canada.