The Tech Roundup, sponsored by Innovate Edmonton, brings together the latest headlines and happenings from Edmonton's tech community. You'll get the latest on the entrepreneurs, investors, startups, incubators, and everyone else helping to shape the local tech sector. The Tech Roundup will save you time, keep you informed, and satisfy your curiosity.
Here's the latest edition:
---
Our Team
The Tech Roundup is curated and written by Emily Rendell-Watson. Taproot Members and subscribers get it first each Tuesday morning, with social media followers getting the update later.
Taproot Members can access the archive of past Tech Roundups at any time and enjoy many other benefits. Sign up now to help us tell important local stories!
---
Our Sponsors
The Tech Roundup is sponsored by Innovate Edmonton, an organization that "collaborates to create the best possible environment for tech-enabled startup and scaleup company growth and believes that when tech companies succeed, our economy excels and every Edmontonian benefits."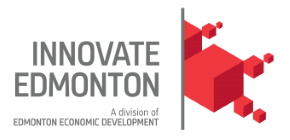 Thank you to our Cultivator sponsors for helping to make our work chronicling Edmonton's tech sector possible:
By sponsoring the Tech Roundup you're contributing to the sustainability of a useful resource for Edmonton's technology community and everyone interested in it. Learn more here.
---
Want to get the Tech Roundup delivered to your inbox? Sign up here.